Still open to sell food and the best coffee in the Cotswolds.
Emergency arrangements
For the rest of the November-December Lockdown, we've had to suspend serving food or drink to consume in the Deli, and even in our walled garden and on tables in Market St
We're still selling the best coffee in the Cotswolds to take away, but please don't bring recyclable cups yet, because we can't fill them.
In the meantime we'll still be offering phone ordering, home deliveries, payments on account and prebooked personal shopping slots after other customers have gone home.
Many Charlburians want to get out more – but many others are still self-isolating, and want the Cotswolds' best coffee, bread, milk and fruit & veg to help them keep well and safe.
We'll try to announce changes here, to customers on our newsletter list and on the Charlbury town website.
We're currently open from 8.30 to 2 pm, Monday to Friday, and 8.30 to 3.30 on Saturdays.
We're currently selling 50% more groceries to our customers than we were this time last year. More and more people have been depending on us for food that bigger shops haven't been able to sell, for better food and for more attentive service.
If just one Covid case were traced back to a contact someone had made in the Deli, we'd have to send staff home for a fortnight. If that happened, we haven't got enough people trained and able to circulate to keep the shop open.
Mercifully, our customers' loyalty and taxpayers' generosity since Lockdown over the past three months make us financially healthy enough not to be desperate for the extra business a full cafe re-opening might create.
So right now, we're changing almost nothing about the way we've been running the Deli. We'll still sell the best range of groceries for miles around – and as we come closer to Christmas, we'll be constantly improving that range.
We'll be reviewing this every week, and at some point we'll certainly become Charlbury's buzzing  hub again. But we don't think now is quite the time.
We want to keep seeing our loyal customers and the new visitors  Charlbury's been attracting. We'd rather not risk being forced to close
Our bread and cakes: made locally
We're almost as famous for Lynne's home-made cakes as for the best coffee in the Cotswolds.
For many of our customers, though, our sourdough bread from Mark's Cotswold Bakery is beginning to rival Lynne's cakes. His fruitloaf (at present: weekends only) is fast catching up with his sourdough as well.
The heart of any Deli is its Deli counter.
Where we make our famous sandwiches, brew our coffee, slice our cooked meat and offer the best-kept cheese in the Cotswolds.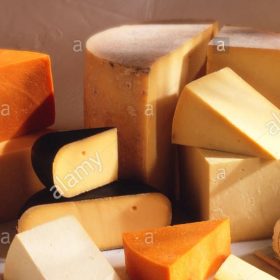 Cheese
Our friends at Oxford Wine have chosen wine pairings with our cheese
Click to see our recommended  cheese pairings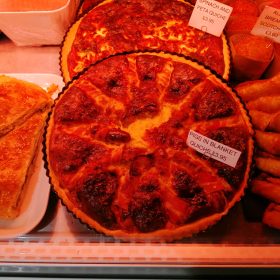 Savouries
There's always a range of locally-made savoury pies
Charcuterie
We're particularly proud of our local curers like  Charlbury's own Curiosities Company
And of the wine pairings Oxford Wine have suggested for their products
Olives etc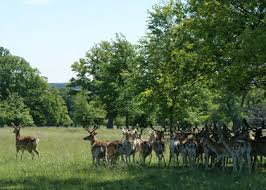 Meat
Our Cornbury Venison is nurtured just down the street
We've completely transformed our range of beer, wine and spirits to complement our food. Look at our suggested pairings with cheese  and the wines that go with our charcuterie and smoked fish
Wines
We've sharpened up our range of wine to offer more organic choices, more interesting grape varieties and new regions.
And we'll knock 5% off all orders for 6 or more bottles.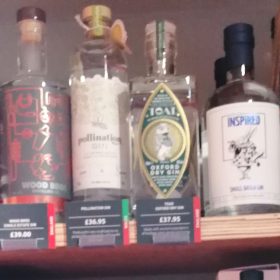 Spirits & liqueurs
It's amazing how much gin is distilled near Charlbury. And there are some terrific liqueurs too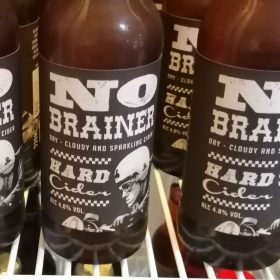 Beer and cider
There's an extraordinary range of  beer and cider made round here. We've got gift packs from Hook Norton and Chadlington Breweries and from Somerset's Bumble Bee Cider.
We're not just Charlbury's town cafe, its only cheese and cooked meat counter and its most interesting wine merchant.
The Deli's always a great place for finding presents – whether it's local food and drink, something from our local craft shows, or one of the special new food hampers we've created. And if you can't you might find a gift voucher works
We're always adding new products you'd otherwise have to travel miles to find. And when we all go back to meetings and entertaining each other – you'd be amazed at the different types of events our catering has made special.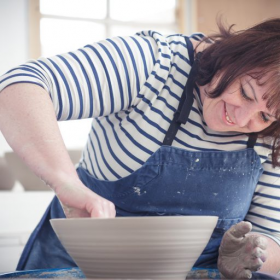 Pottery
Karen Fern makes the locally-cast pottery we're currently selling. Her ceramic creations are simple by design, individual and crafted to be cherished and loved. You can see a wider range at http://www.buttonsandclay.co.uk/index.php/about/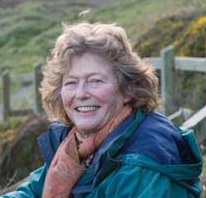 Art
Briony Lawson was our last featured artist from February to July 2020. She exhibited sculpture and drawings inspired by Charlbury and by her native Devon. We'll resume exhibitions of local artists – both indoors and in our secluded garden – once we reinstate our indoor cafe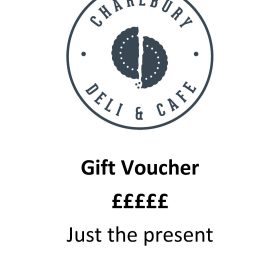 Deli Vouchers
Deli vouchers can provide a grandchild's birthday party. Give a friend loose chocs for a month (or year). Let them choose a special wine. Provide the catering for your club's events.
The choices are vast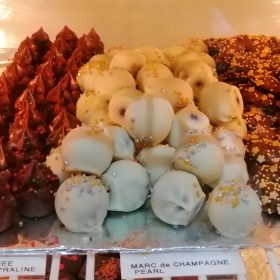 Loose chocs
Valentine's Day specials. Straightforward yumminess like marc de champagne truffles. There's always a Deli loose choc no-one can resist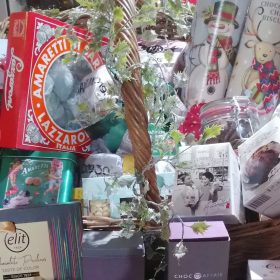 Hampers
No need to pay Fortnums for what they want to sell. Ask at the Deli and we'll produce a beautiful hamper full of what your friend or relative really wants to have on their table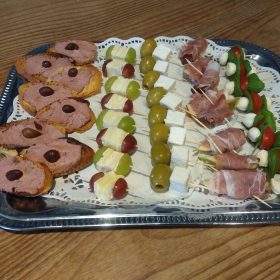 Catering
When we all had social lives, the Deli catered at more funerals and memorial services in Charlbury than anyone else. We helped out with artist's private views, meetings – and any event where you needed food you'd rather not prepare yourself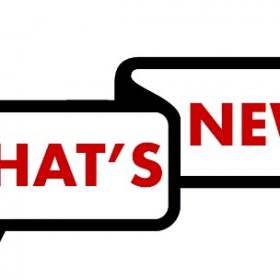 What's new?
There's always new products arriving at the Deli. Here's a list of what's arrived since the beginning of 2020.
Charlbury Deli: made locally
The Charlbury Deli is owned by about 120 local shareholders. To get in touch, see our Visit Us page 
To learn more about how our shareholders have been an important part of our development programme, see our shareholder section.
Originally the town's Good Food Shop (back when it took a 7-mile drive to buy a packet of muesli), we moved in 2017 into a former bank. And overnight became the hub of a busy village.
We sell the best coffee in the Cotswolds – brewed in Charlbury from beans roasted by Oxford's Missing Bean – who help train our staff.
In normal times, we run a lovely cafe. But right now, we've had to suspend its indoor operations. We'll happily make you a cup of it though – or of our tea – as long as you drink it somewhere else. Or you can try one of our cool milkshakes – usually made from local cows milked that morning
We also sell the best home-baked cakes in the Cotswolds: most mornings, our shop manager, Lynne Stubbles, is up at 4.30 baking cakes. Like the team at our main sourdough bread supplier, Mark's Cotswold Bakery, just outside Chipping Norton.
Overall, about 80% of what we sell comes from Oxfordshire suppliers: we're fortunate to have some fabulous local food manufacturers on our doorstep. British isn't always best of course – so Standlake's Oxford Wine Co finds us really distinctive wine, and our neighbours swear by our delicious loose Belgian chocolates.
But if you're local, supply good food or drink and want to join us, just send one of us an email at news@charlburydeli.cafe. We can't promise we'll be able to do business with you. But we'd be disappointed if we couldn't.
Our impish and improvisatory (and sometimes impetuous) imprint, the Deli Doodle email newsflash, keeps you posted with the latest news from Charlbury Deli & Cafe. The very latest are below Or you can sign up on the form below and we'll deliver news to your inbox right away. (You can unsubscribe at any time, of course.)
We're always adding new products or ideas. Here's a link to what's been added during 2020 Try our new salad boxes Kombuchas packed with taste` The Deli… Read more "What's new?"
Two people who've become well-known in other walks of life have recently launched kombuchas that we're now stocking at Charlbury Deli. Willy Chase  is the man behind… Read more "Kombuchas packed with taste"